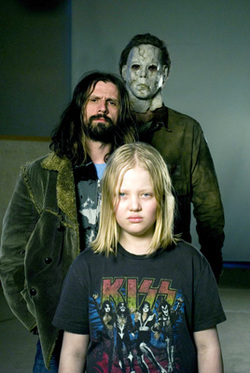 The final trailer for Rob Zombie's Halloween, which opens at the end of the month, is now online and you can check it out here.
The fact that Zombie is directing is the only thing that's holding my interest in this. It's not so much that they're remaking a classic, but that they're doing it while the memories of those crummy, unoriginal sequels are so fresh. No matter what Zombie might add to the Halloween legend, he might not be able to make Michael Myers scary again. A big part of me just wants this series (and this character) to simply rest in peace.
Then again, The Devil's Rejects was really good, so maybe Zombie will take a risk with Halloween. Good luck to him.
Read More