Is Jekyll & Hyde Relevant In 2007?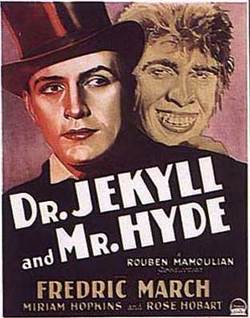 I was recently reminded that the BBC miniseries of Jekyll & Hyde, Jekyll, will be out on DVD in September. My question to you is, Is the Robert Louis Stevenson schizoid character still relevant in 2007, a time in which almost every other person announces he or she has bipolar disorder? In other words, is the character too familiar to frighten? Here are some clips of various J & H endeavors to help you make your decision.
Jekyll — Here's the BBC Jekyll trailer. I really love the background music and the modernized, quirky take on Jekyll.
Jekyll & Hyde — Here's the one from Broadway. Eh – Not so good as a musical.
Dr. Jekyll & Mr. Hyde (1931) — Although it's Halloween costume-ish, this old school transformation to Hyde still creeps me out.
Read More