I'd Take Miss Teschmacher Over Lois Lane Any Day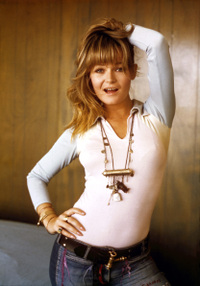 Have you been watching the second season of Who Wants to Be a Super-Hero??
Me neither.
I guess it's because the hero characters are rather boring.
If only SCI FI would air Who Wants to be a Super-Villain?
I know, I know, you CAN'T air a contest like that in our post-9/11 pop-culture.
But you have to admit, villains have more fun. They speak their minds freely. And they get the trashy women.
You can have your boy scout crimefighters, I'd rather hang out with guys like Doctor Demonicus, MODAK and Gorilla Grodd.
In the past 2-3 years there's been a number of novelty paperbacks about becoming a super-hero. Most of them are the kind of quickie work-for-hire humor books you'd expect from an emotionally detached Harvard Lampoon alum.
But there's one book that stands up from the crowd:
How to Be a Superhero.
by Doctor Metropolis. This super-guide is packed with insane details,
dry humor and a deep understanding of comics that could only come from
a demented mastermind. I like that in an author.
The reason I mention it here is that the 14th chapter addresses the
issue, "On the other hand, maybe you're evil." The good doctor
provides a personality quiz to help you determine your true nature.
There's also an crafting an evil business plan and revealing your diabolical plan.
It's a fun and funny book that succeeds where the others have missed. And it provides a good measure of dark humor about
Thanks Dr. Metropolis, this is just the thing that's missing from the new golden age of Super-hero Reality Shows.
Read More