Ice Cube To Adapt 10, The Graphic Novel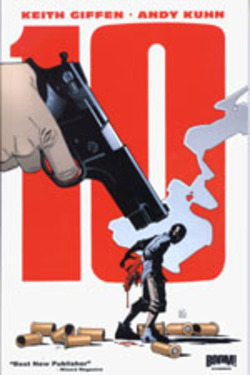 I always wish there'd be more Ice Cube on the screen, and today my wish was granted. Dimension and Ice Cube have signed on to produce 10, a one shot graphic novel by Shannon Eric Denton and Keith Giffen. Variety had the story late last night, saying that the action begins when someone with an ax shows up at an unsuspecting guy's door.
But Denton site describes the horror of the book better on his Web site. See the next page and you'll get the scoop.
Here's the deal with 10: "(T)en innocent people become unwilling contestants in a game of death.
Given 10 bullets and a gun, it's kill or be killed as they're forced to
hunt the other 10 contestants! In the dark, horrific tradition of
Battle Royale!" No monsters in this one, looks like. Just terror.
Read More