Horror News Wrap-Up: Depp Shadows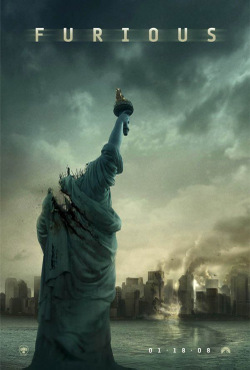 Paris Hilton will both sing and act in Repo! The Genetic Opera, the new horror musical from the director of the Saw sequels. This is a step up from House of Wax.
Johnny Depp as Barnabas Collins in a big-screen version of Dark Shadows? Yes, please!
The bad news: There's talk of another remake of an old George Romero movie, this time it's Season of the Witch. The good news: George himself is talking about doing it!
There's more information leaking about the mysterious J.J. Abrams giant monster movie, with some behind-the-scenes footage and an advance poster. We predict that the monster is actually Abrams' swelled head.
Guillermo Del Toro will take the producer's reigns on the upcoming remake of The Changeling. Finally, this might be a horror remake that won't suck!
Speaking of bad horror remakes, the Friday the 13th remake is apparently on track for a 2009 release. I'm going to take a chance and predict it will come out in either February, March or November.
Another remake, another batch of reshoots: Jessica Alba's U.S. version of The Eye is undergoing reshoots and without the original directors. This is not good…
Read More