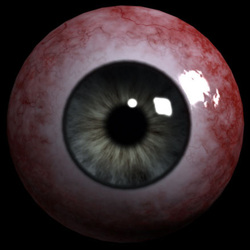 Some of the all-time horror classics, films like Night of the Living Dead and Halloween, were shot on the cheap with very quick shooting schedules, but can a new horror classic be made in only 48 hours?
That what the makers of Vancouver's Bloodshots Canada 48 Hour Film Festival are proposing this October. Teams of filmmakers are given a set of themes and only 48 hours to conceive, shoot, edit and finish horror shorts, which are then screened to a paying audience one week later. And to top it all off, the grand prize winner will be picked by none other than horror legend Joe Dante, a man with impeccable taste.
Oh yeah, and you win $1,000, though that's $1,000 Canadian. Just so you know.
Bloodshots Canada will run from Oct. 19 – 21.
Read More