Horror Do's and Horror Don'ts: The Killer's Voice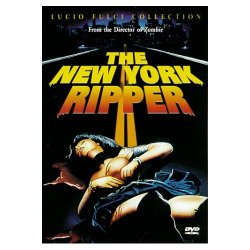 For every silent stalker, there's a killer with a chilling voice. The way Anthony Hopkins speaks in Silence of the Lambs is as creepy as his face-biting action. Hello, Clarice. Brrr!
He's on-screen, though, so we're a little more oriented. It's a little less frightening when we know it's a person talking (or at least seems to be a person). For this week's Horror Do's and Don'ts we discuss the Off-Screen Killer's Voice.
And for our Don't…the infamous New York Ripper in which Italian master director Lucio Fulci chose to have the killer sound like…Donald Duck.
Sounds impossible? Click here for the terrifying and hilarious proof!
For the Horror Do, take the leap.
"I told you not to hang up on me." "I want to see what your insides look like."
In Scream, the arrogant trivia-spouting mystery caller menaces, teases and terrifies for, like, fifteen harrowing minutes. Whatever you think of what Scream wrought on modern horror, you have to admit the opening sequence is…masterful. You dare not argue it!
Want some Dutch subtitled proof? Click here.
That bratty, nasty voice is scary, and it's this week's Horror Do.
Agree? Disagree? Think the duck voice is crazy, so therefore scarier? Know some other examples? Click comment and, dare I say it…speak your mind.
Haw! You knew this was all a set up, so I could exit on that masterful line!
Read More