Heroes Viral Site Offers Takedo Kensei Mockumentary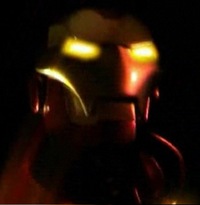 Preceded by a delightfully over-dramatic message in unsubtitled Japanese from Kaito Nakamura (George Takei), the Heroes viral site of the Yamagato Fellowship has posted up the first in a running series of mockumentaries about 17th century samurai hero Takedo Kensei, who will be Hiro Nakamura's mentor in the coming second season of the show.
It's really well done. The documentary explains the history of the sword saint; in particular, it focuses on the Battle of 12 Swords in 1671, when Kensei single-handedly defeats the invading armies of the villain Whitebeard.
I really haven't kept up with Heroes rumors, but the nature of the victory — a single samurai defeating a horde of warriors in simultaneous combat — makes me wonder if Kensei also has teleportation abilities… or if it won't turn out that Hiro somehow takes the place of Kensei in the Battle of 12 Swords.
I'm really looking forward to the rest of the weekly parts of this series: this is far meatier viral content than the impenetrable nonsense of fellow NBC sci-fi show, Lost.
Yamagato Fellowship [Official Site]
Read More