Dr. Spock's Big Book Of Sci-Fi Baby Names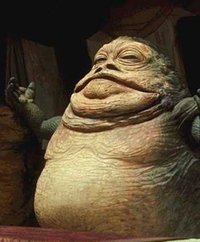 I have long looked forward to siring a fleshy pink monkey of my own to inflict a truly ghastly name upon. This is not revenge: my name, John, is only horrifying if one realizes that I was named after the receptacle in the bus station in which my mother found me. But I have long admired the parents of some of my friends — Joseph Joseph Joseph, the walrus-sized Candy Cain and my best friend, Hey Stupid Sanborn — who had the balls to just really go all out and destroy their children's entire lives.
So I'm already flipping through Brooklyn writer Robert Schnakenberg's new book, Sci-Fi Baby Names, which offers 500 monikers appropriate for the genre enthusiastic parent who could care less about their child's future well being.
Some of the names Schnakenberg puts forward include Morpheus, Amidala, Ripley, Tuvok, Lara, Kal-El, Jabba (for particularly fat Greek babies) and more.
Ming's also on the list, which raises the whole political correctness issue. According to SciFi Channel, Ming's a white dude, and naming your Asian baby Ming will simply be confirming all of the terrible Asiatic stereotypes that Flash Gordon reveled in. But is it appropriate to name your caucasian neonate Ming? Or is this the nomenclatural, Asiatic equivalent of slathering his pudgy cheeks in black face?
As tempting as it is to name your baby Ming, thus inspiring him towards world domination, the PC pitfalls of such a choice are probably not worth it in the end.
Sci-fi names a new trend [News.com.au, via Forbidden Planet]
Read More