Doctor Who's Most Hated Character Threatens Comeback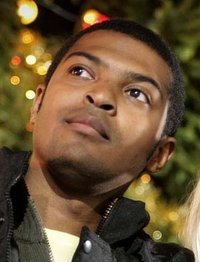 I know opinions, likes and dislikes are all subjective. I know that it is folly to try to grapple to one's own opinion as if it were an immutable law of the universe. I know this.
So take these words with a slight sprinkle of salt: to the infinite horror of Doctor Who fans around the world, Noel Clarke &mdash' the actor who played Rose's obnoxious, loathsome, stupid, useless boyfriend Mickey Smith on Doctor Who — is now threatening to make a return appearance in the fourth season.
That sound you hear? It's the sound of millions of people crying out in terror and then suddenly being silenced.
"I think over the two seasons, people really grew to like Jackie and Mickey and Pete," Clarke said. "And consequently, as Rose departed, they departed with her. I think it's great [that they're missed]."
There's a name for those people, Mickey. More than one, actually. Idiots. Lunatics. Your mom. But for the rest of us, each and every time you stepped on the television screen, we wondered why the Doctor had traveled across the chasm of time and space to hang out with a greasy, imbecilic chav. Please don't come back. Ever.
Clarke's Mickey May Return To Who? [SciFi Wire]
Read More