Doctor Who Concept Art Gallery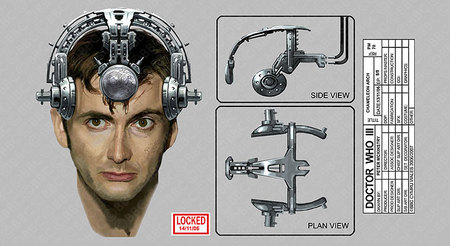 You'd be forgiven if you thought the props in Doctor Who were created entirely out of tin foil, rubber bands, duct tape and discarded sparklers. After all, the show has never been one on the cutting edge of special effects.
But I was surprised looking over the BBC's official Doctor Who concept artwork gallery just how gorgeously designed and illustrated some of their concept work really is. It's a library of great Doctor Who art that was never truly meant to be seen by people outside the crew, but the attention to detail and the lifelike renditions of David Tennant and Freema Agyeman is remarkable.
If only some of these props looked as good on screen.
Doctor Who Concept Artwork [BBC]
Read More