Clips and Cuts: All Things Frankenstein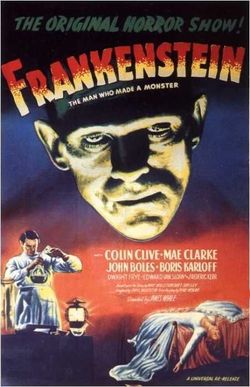 When Rob Zombie told me the other day that he was a big Frankenstein fan, I got a jones — to see some clips. Here's what I came up with, courtesy of the fans on You Tube.
Frankenstein (1931) — It's the original trailer: "Millions are waiting to be thrilled." (That means you!)
Frankenstein — Rock with the song by the Edgar Winter Group. Note that Edgar's kinda creepy himself.
Young Frankenstein — Mel Brooks having the monster do Puttin' On The Ritz is such sheer genius, it's touching, not just funny.
Bride of Frankenstein — Oh, the beauteous, translucent, scary Elsa Lancaster. I've dated folks with that kind of hair…so much of a fan am I.
Read More