Classics and Films About Films at Telluride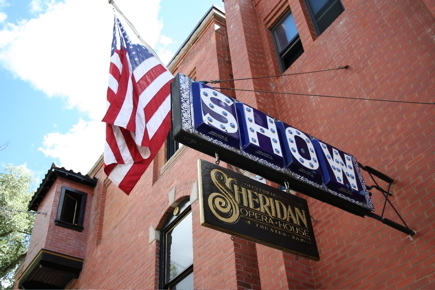 While the new films, some already anticipated as Oscar contenders, receive considerable attention among attendees, equally popular are the archival showings and special events which pack Telluride's converted theaters that are constructed (to top-notch technical specifications) just for the weekend festival.
King Vidor's classic "The Big Parade," one of the many archival films on tap, will be presented with a live musical performance by Gabriel Thibaudeau, as will Korean director Shin Sang-ok's "Bound by Chastity Rules," and Robert Siodmak and Edgar G. Ulmer's "People on Sunday" (with a live performance from the Mont Alto Orchestra), and Richard Lester's "Help!."
Telluride guest curator Edith R. Kramer from the Pacific Film Archive at UC Berkeley has booked five archival programs for Telluride '07, including a salute to director George Kuchar, along with screenings of Marco Ferreri's "Dillinger is Dead," Teuvo Tulio's "The Way You Wanted Me," Frank Launder & Sidney Gilliat's "Millions Like Us," and Paul Fejos' "Marie, A Hungarian Legend."
Asked how he and festival co-director Tom Luddy choose just a few dozen new feature films from the more than 500 that are considered, TFF co-director Gary Meyer explained, "For our audience, who travel a long way to see the films we are showing — and at great expense — we want to try to give them a sampling [of films from around the world]."
And finally, also on tap are ten movies about the movies, in the festival's new section, The Backlot (information provided by the Telluride Film Festival):
– "A Lucky Adventurer of Korean Film: Director Shin Sang-ok, about the kidnapping and imprisonment of Sang-ok and his wife, actress Choi Eun-hie. Directed by Lee Sung-soo.
– "Bergman Island: Ingmar Bergman on Faro Island, Cinema & Life," features clips from behind-the-scenes footage from "The Seventh Seal," "Through A Glass Darkly" and "Persona." Directed by Marie Nyrerod.
– "Chris & Don: A Love Story," about British-born author Christopher Isherwood and his unconventional relationship with Don Bachardy. Directed by Guido Santi and Tina Mascara.
– "The Dawn of Sound: How Movies Learned to Talk," Warner Brothers presentation of the history of cinema's sound pioneers.
– "Estrellas," a story about Julio Arrieta and the unemployed extras, actors and crews he hires on South American productions. Directed by Federico Leon and Marcos Martinez.
– "For The Love of Movies: The Story of American Film Criticism," featuring interviews from J. Hoberman, Elvis Mitchell, David D'Arcy, John Powers, Roger Ebert, Richard Schickel and many more. Directed by Gerald Peary.
– "Hats Off," follows the day-to-day life of Mimi Weddell, a 92 year old actress living in New York City. Directed by Jyll Johnstone.
– "Man In The Shadows: Val Lewton," Martin Scorsese and Kent Jones celebrate Lewton, his key team and their films.
– "Maurice Pialat: Love Exists," a tribute to the late Pialat. Directed by Anne-Marie Faux and Jean-Pierre Devillers.
– "The Story of the Kelly Gang," a restoration of the original from 1906. By John, Charles and Nevin Tait.
Read More