Cell Director Singh's With "The Unforgettable"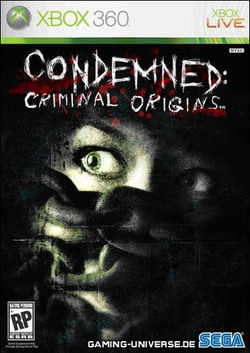 Another video game made into a movie debacle? Well, maybe not. The Hollywood Reporter tells the tale that "Director Tarsem Singh is set to return to the studio world with The
Unforgettable. Unforgettable, originally titled Species X,
centers on a cop who in the course of a murder investigation realizes
that he is not human and uncovers a war between good and evil aliens."
The thing is based on the Sega video game, Condemned: Criminal Origins, a dark, bloody and frightening game if there ever was one (and one that garnered great reviews for the most part). The reason I think this one just might scare the pants off you? Singh's The Cell, had the atmosphere and art direction down (even if the plot stunk). If Singh's can get the look of the game into the movie, that's half the battle. I just hope the screenplay is decent enough to give me the shivers.
Read More