Castlevania Rewrite: Good News Or Bad?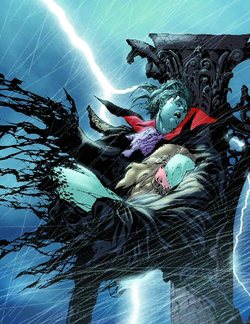 If you're a gamer, you know that Castlevania is one of the most beloved and appreciated video game franchises on the planet — and has been for nearly 21 years. With the exception of Legacy or Darkness and maybe Curse of Darkness, these Konami-made vampire games have always given me a shiver along with a jolt of excitement.
So I have to say it doesn't come as good news that, according to Bloody Disgusting, Ian Jeffers has completely re-written Paul W.S. Anderson's script for the movie. Yeh, Anderson left the project, and, yeh, Sylvain White from Stomp The Yard is the new director. And I know he has a new vision.
But Jeffers' only credit is the Kevin Bacon/Kelly Preston thriller Death Sentence, which comes your way on Friday. I'll reserve complete judgment until I see Death Sentence. But, overall, games into movies have mostly been duds. I hope this one ain't.
Read More