Box Office Numbers of the Beast – Tumbleweeds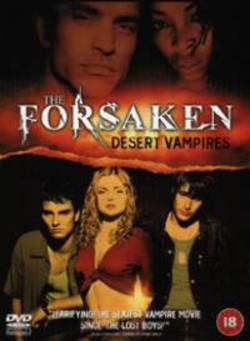 Dry desert winds spiced with unidentifiable scents blow and surround us in the nearly empty Box Office Numbers of the Beast column this week. All we have to offer is the rapidly sinking numbers put "up" by teen stripper talkie, I Know Who Killed Me.
The camels carried baskets on their backs with just over a million bucks for it. That's sort of a surprising number, I guess. The movie's not a hit by any stretch, but these Week Two numbers are still a lot better than some recent stinker's debuts, so…it's sort of like keeping the oasis stocked with coconut water for the Big Crossing that will be Autumn.
In the meantime, we can wrap that damp cloth around our heads, churn our legs and make sand angels while we wait for Halloween and then Halloween!
Anyone seen this Forsaken thing? Tell me what it's all about
Read More