A New Fantastic Festival?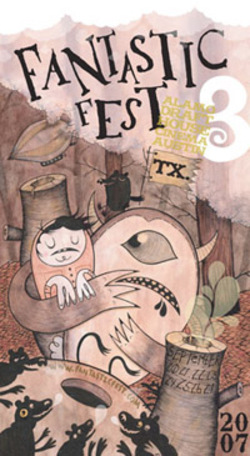 Not intent on letting Fantasia have all the fun, the team behind Austin's Fantastic Fest (also the same wonderful folks behind the Alamo Drafthouse Cinema) are gearing up for their third year and putting together an amazing roster of films and guests that's only going to get better.
Already confirmed films include Michael Dougherty's Treat 'r Treat (which now doesn't open until February), Wrong Turn 2, Flight of the Living Dead, and such other fest faves as Zibahkahna – Hell's Ground, the Death Note films, and Exte: Hair Extensions, along with a retrospective of action films from Japan's Nikkatsu Studios are making Fantastic Fest look all the more tempting. OK, I guess I'm going.
I've been privy to some of the titles that still have yet to be announced (they're doing that next week) and let me tell you something, they're going to make this a fest to remember.
I'll be there and will be providing daily updates, September 20th to the 27th. Will you?
Read More