The Wacky World Of Low Budget Horror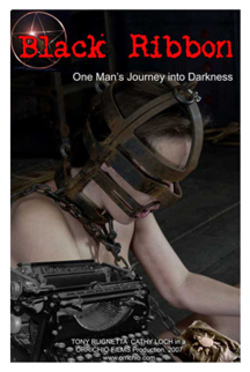 "Demon-infiltrated priests. Vampires with a hunger for a Type O chaser." So begins Film Threat's Phil Hall's interview with low-budget horror director John Orrichio. The New Jersey-based filmmaker's guerrilla style of cheapo moviemaking is becoming better known after films like The Larksville Ghost and Requiem for a Vampire.
Orrichio writes, produces, directs and even edits his movies, a truly DIY kind of guy. His perfect actor, well, isn't what Hollywood would deem so. The actor who played the priest in The Possession of Father Thomas, for instance, weighed a more-than-healthy 375 pounds.
Orricchio's newest, though, actually has a star that will have fans of camp in a tizzy. Wanna see?
Black Ribbon will star legendarily camp talk show host Joe Franklin. It's the first time, says Orrichio, that Franklin plays a role that's other than his real-life self. Of the Black Ribbon, Orrichio says, "It's by far the most
exciting, bizarre film I've done to date. It's my imagination in
overdrive. 'Black Ribbon' is about a famous writer who buys a haunted
typewriter on the Internet. He slowly turns into the person who once
owned it. It's a story about a normal person thrown into the
paranormal. He doesn't know what's real, what's fantasy and we don't
know if it's him, the town or what's responsible for the strange
happenings."
Sounds a little like Joe Hill's Heart Shaped Box bestseller. Still, I can't wait to see Black Ribbon. If you have time, let me know about your favorite low budget film.
Read More