The Scariest Upcoming Horror Games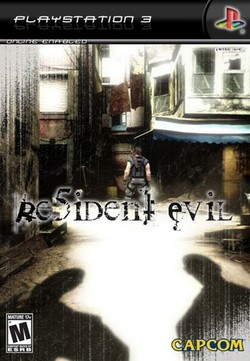 It's big. This is a ginormous week for announcements regarding new horror-based video games. That's because the country's most important video game convention is taking place right now, on Friday The 13th, in Santa Monica. The best news? Resident Evil 5 looks so scary, I don't know if I can play it without hurling from fear.
Want a rundown of the Top 3 horror games from E3? What are you waiting for, then? Hit the jump, folks.
Resident Evil 5 (PS3) — The fourth installment was so horrifyingly amazing that I wonder if Capcom can top it. But if the trailer shown at E3 is any indication, this game, set in the wilds of Africa, will top the fourth act. The rumored tweak in the game? If you get to hot in the desert, you'll see some scary-ass mirages and zombies.
Silent Hill 5 (Xbox 360, PS3) — According to a press alert I just received from Konami, here's the deal. "When
confronted by the perverse incarnations of evil that roam Silent Hill
and Shepherd's Glen, players will be able to utilize an enhanced combat
system and execute a number of offensive and defensive maneuvers as
they experience every terrifying encounter with the game's numerous
nightmarish creatures. Players will also have to solve a variety of
puzzles as they progress through the highly atmospheric game world,
using cues from the environment to unlock Silent Hill's darkest
secrets."
Silent Hill Origins (Sony PSP) — According to Wired, "The Silent Hill games all have a certain distinctive feel to them–dread mixed with terror with just a smattering of WTF?–and
Origins fits right in. I couldn't, however, hear it all that well, so I
can't say for certain how well the audio helps or hurts the game's
overall atmosphere. What I can tell you is that everything else about
Origins is classic Silent Hill–the look, the feel, the creepy
characters, the mess-with-your head moments, all of it."
These games are just the tip of the iceberg. As Halloween rolls around, I'll give you a complete look-see at everything scary that's game-related. Stay tuned.
Read More