The Painting That Ate Paris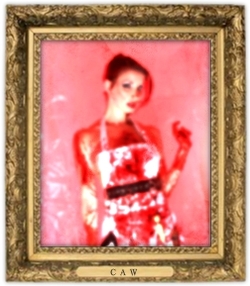 We painted, perhaps, a bleaker portrait than necessary for upcoming releases in our genre of choice. As soon as July 6th, you can dodge leftover firecrackers and Go-Bot ripoffs to catch Joshua.
Here's the pitch: Happy folks have weird kid.
The cast is pretty actorly, with the excellent Sam Rockwell anchoring. That guy was supercool in Confessions of a Dangerous Man (you remember, Clooney's Gong Show Porn Addict flick), and it's directed by George Ratcliff who did that AMAZING Hell House documentary which is must-see.
Seriously, the next time you get your non-fic fix, track that down. No spoilers here, just an earnest rec.
Anyhoo, if nothing else, the offical site for Joshua, linked above has a goofy function where you can make any pic on your hard drive into an old master painting. I tried it out with an old photo we had of Monsterfest gal pal Noel Francomano. There are worse diversions. Check it out. Fine, I'll link to it again down here so you don't have to scroll up.
Read More