SF Author Fred Saberhagen Dead At 77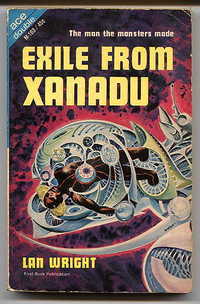 At the age of 77, famous science-fiction novelist Fred Saberhagen passed away on Friday after a long bout of illness.
Saberhagen was nothing if not prolific: he wrote over 70 novels in his career. He was probably most famous for his Berzerker sequence, a cycle of sci-fi novels that dealt with the battle between humanity and a massive armada of Von Neumann Probes, self-replicating spacecraft out to destroy all life.
I'm actually not aware of any movies based off of Saberhagen's work, which is surprising for such an indefatigable writer. I'll miss him though: although I never read any of his science fiction novels, I spent many delirious midnights as a 12 year old with a flashlight under my covers, poring through his Dracula books.
Fred Saberhagen's Official Site [Locus Mag]
Read More