Romero and Gordon at Toronto Midnight Madness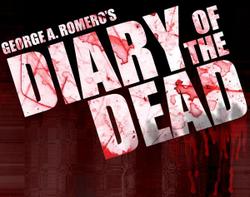 Why George A. Romero's Diary of the Dead is premiering in the Midnight Madness slot (programmed by Colin Geddis) in early September and not in the central programming is a question worth asking. Diary is about a group of film students attempting to shoot a horror movie during the start of the zombie uprising, and Romero has also gone on record saying how pleased he is with the film. Still, I'm certain Diary will enjoy a big launch. After all, expectations are high and fingers are crossed that George can knock one out of the park yet again.
Also screening at Midnight Madness will be Stuart Gordon's latest, Stuck,
starring Mena Suvari as a woman who accidentally crashes into a man
(Stephen Rae) with her car and leaves him stuck in her windshield !
Incredibly, this is based on a true story! If you've sampled any of
Gordon's latest works (such as King of the Ants and Edmond)
you'll know that he's working with darker material than ever (and doing
the best work of his career), so this one is bound to be a brutal.
Can't wait!
Other Midnight Madness features include Flash Point, the latest from Hong Kong action team Wilson Yip and Donnie Yen; Hitoshi Matsumoto's Dainipponjin; The Devil's Chair from Adam Mason; Xavier Gens' Frontieres; A l'interieur from Julien Maury and Alexandre Bustillo; and, from Fumihiko Sori, Vexille.
TIFF runs September 6 – 15.
Read More