Heroes Season 1 DVD Details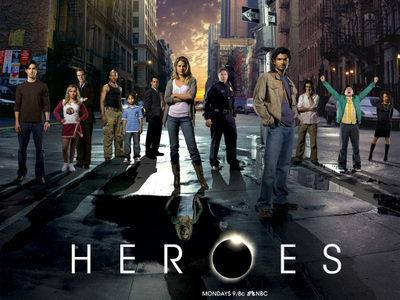 The first season DVD of NBC's hit show Heroes is due out on August 28th, and it looks like the producers are planning a good number of extras for buyers.
If Sci-Fi Chick's info is good, it looks like a generous haul, considering the generally threadbare nature of television DVD releases. The extras include:
• The Unaired Pilot: "The Tim Kring Cut with Audio Commentary – A full 73 uninterrupted minutes of the original, unaired, extended pilot episode, as Heroes' creator Tim Kring first envisioned it, with a character never seen."
• The Making of Heroes: "From concept to pop culture phenomenon, a behind-the-scenes look at the hottest new series on television."
• Special Effects: "The secrets behind the eye-popping visuals that give the Heroes their amazing powers."
• Profile of Artist Tim Sale: "A look at the Eisner Award-winning comic book artist (Spiderman, Batman, Daredevil) behind much of the Manga-influenced artwork used in the show." (I love this guy)
And 50 deleted and extended scenes, among many others. Seems like a wet dream for the Heroes enthusiast.
Heroes DVD Update [Sci Fi Chick]
Read More