Genre Directors Launch Trailers from Hell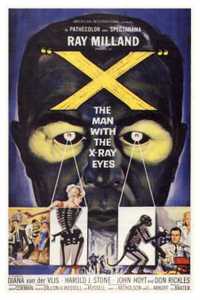 Genre directors Joe Dante, Edgar Wright, Mick Garris and John Landis have teamed up and launched a fantastic new website, Trailers From Hell.
It's a great idea: each director offers a commentary track on a classic "B" horror or science fiction film. So far, it's mostly focussed on horror, but Joe Dante has provided a great commentary track for The Unearthly, a stereotypically schlocky late 50's mad-scientist-creates-rampaging-monster movie… starring none other than Plan 9 From Outer Space's Tor Johnson!
The next batch of trailers looks more sci-fi promising though, including commentary tracks on The Incredible Petrified World, the Roger Corman classic X – The Man With The X-Ray Eyes ("My god! I can still see!") and Village of the Damned.
The commentators are all genre masters and so far, Trailers from Hell is proving to be a lot of goofy fun, with some unexpected nuggets of insight and cinematic history thrown in. Check it out.
Trailers from Hell [Official Site]
Read More