Final Destination 3 is Important!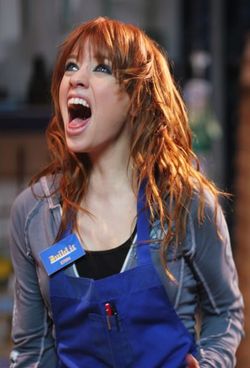 While some of us are slurping up poutine in the Great White North, the rest of us are baking in the humidity factory men call Gotham. No better place to cool down than the theater, and no cooler theater than the The Museum of the Moving Image.
They wrap up their enormously legitimate horror festival with a Saturday triple feature, and a Sunday double with a talk.
That's right, triple feature! (more on Sunday later)
The Saturday trinity is Carrie (the original – on the big screen!) Final Destination 3, and Halloween (the original – on the big screen!).
FD3 sandwiched between the two greats seems like a weird anomaly, but the Museum doesn't do anything by accident! What I, and probably most of you, skipped in the theater and ignored at the rental hut, has become a weird critical darling of the intelligentsia.
It seems FD3 has a place in history for it's "death is inevitable" plot and, like the Saw series, the audience goes to see it for the traps and puzzles and not the killer or the victims. Does that make sense? You go to cheer for the mousetrap and not the mouse.
And here I thought it was just another teen-smasher. Also, it's eerily timely what with its "deadly carnival rides" plot elements (though nothing in the movie could be as terrifying as the true story of Superman chopping off that girl's feet).
Anyhoo, it's never the movies you expect. Like, I figured future civilizations would be studying the Asian horror invasion when they talk about this time period, but I reckon they'll be telepathically plugging into their personal video devices and downloading the Final Destination series. Who knew?
Read More