Box Office Numbers of the Beast: Captivity Activity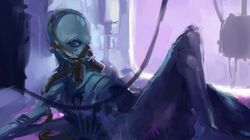 So, the numbers are in, and 1408 keeps the flag flying. It's been in theaters for a month and word of mouth keeps sucking folks into the multiplex. It's keeping us in the top ten, that's for sure.
Five million bucks in week four! An unlikely Summer blockbuster! Tripled its budget already! Guaranteed more Stephen King projects! (though those were probably inevitable anyway).

Captivity, the subject of our last two original videos, scraped up just over a million after sneaking into theaters without previewing itself for reviewers. That cool mill should just about cover our budget for the vids. I'm hilarious! The DVD sales should be better than the box office. The real gorn fans want to see it in their candle-lit living room or in a hammock on their laptop anyway, you know, in private, and probably not in a room/theater full of witnesses.
Joshua has strong reviews and a heckuva cast, but is being held back in very few theaters so far. We're expecting a surge in the next few weeks. I'm throwing those numbers out!
We can't wait for Autumn and it's breezy bluster of dark-edged flicks. Summer can end any time now, thanks.
The image, by the way, is called Captivity, is by an artist named SPX, and can be found in on online gallery here.
Read More