Box Office Numbers of the Beast: Summer Heat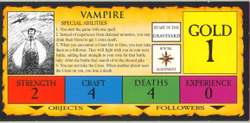 The little movie with the high-numbered name (hint: It's title is also the year Henry, Prince of Wales (later Henry V of England) retakes Aberystwyth from Owain Glyndŵr) is still doing pretty pretty well and is once again the only top 10 representative from our genre of choice at the weekend box office.
This is not to say there's any trouble, there's plenty of horror on the way,(Joshua!), but like any sensible monster, it likes to hide from the crazy, roaring high-budget toy tie-in movies.
Mr. Brooks, never afraid to face his problems did clock in at #26, and Disturbia still brings 'em in at shopping malls and back wood drive-ins, I reckon. That one has to have exceeded expectations beyond anything ever ever. That movie still has people paying to see it in the theater. Go get 'em, kid.
Here's something! That Evan Almighty movie is apparently a messy, sticky, iron-plated bomb. It's been in the top 5 of the box office charts since it released and has raked in $78 mil, but… it cost $175 million to make (and apparently that gets up to $250 million thanks to a last-minute advertising blitz. Golly, that's a lot of subway posters!). So, it's a massive failure of…biblical proportions. It's the anti-Disturbia.
So, that's the deal. Though there's no sign of Hostel: Part II anymore, it totally made money, and studios will be more likely to back low-budget screamer than a studio-destroying testament to misjudgment. Let the robots and superheroes have their two or three weeks. We'll come growing back like a Transylvanian choke-weed as quick as you can say "low risk high reward".
Read More