Battlestar Galactica "Razor" Sneak Preview Tonight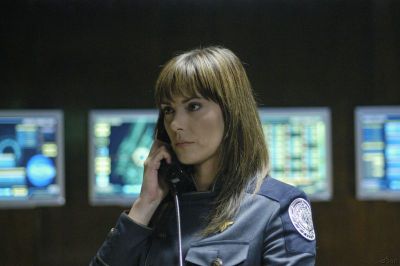 Just a quick reminder: tonight, the Sci Fi Channel will be airing a special sneak preview of the upcoming Battlestar Galactica special event, Razor.
Razor is the two-hour movie about the untold story of the Battlestar Pegasus and their time between the destruction of the Twelve Colonies and their encounter with the Galactica. According to rumors, it will also include flashbacks of the original Cylon war, even featuring original series Cylons and spacecraft. There's also talk of a lesbian relationship between Admiral Cain and Number 6.
This is the television movie that BSG included on the fourth season budget with the intention of eventually selling it as a stand alone movie on DVD, to sidestep a licensing issue that prevents them from making BSG movies.
The preview will be aired during the second season premier of Sci-Fi's show Eureka, which starts tonight at 9pm ET/PT.
Read More