Ashton Kutcher: Horror Meister?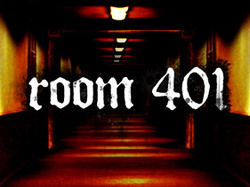 "I invite you to join me in a place your senses will betray you, a place where seeing isn't always believing. What the people in these films experience…is real. And the fear they feel is also — very real."
So says the serious but hip-looking host in the Ashton Kutcher-produced MTV series Room 401 which premieres tonight. From the trailer, it seems to be kind of like Punk'd meets The Twilight Zone.
Wanna see why I think the show could (possibly) be totally worthy of watching?
Since the budget of MTV shows is notoriously low, Kutcher and his crew have resorted to using old school methods of scaring people out of their wits. Forget the CGI, you've got model makers, magicians and makeup artists as the stars here. One wonderfully cheesy scene in the trailer had a guy ripping open his rubber stomach to reveal real life maggots coming out from his innards. Heck, is the mood was right, I'd be scared as hell if I saw something like that.
I'm not saying this show is going to be a classic. It surely isn't anything near as good as The Twilight Zone or even Tales From The Crypt. Then again, it's not supposed to be. But as a fun study in what induces horror in the average person, Room 401 seems to get it right.
One thing's sad, though. One the MTV page for the show, they drool so much about Kutcher, they don't even mentioned the host of the show, who's featured in the trailer (and Kutcher isn't). For the record, the host is Jared Padalecki, the talented actor from Supernatural (I think).
Read More