Admission: I Haven't Seen It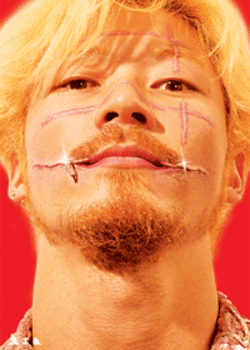 I haven't seen Ichi the Killer which, by all accounts, makes me a subhuman horror fan. I'll get my chance this weekend, since it's part of the cinematic juggernaut men call the It's Only a Movie festival at the Museum of the Moving Image.
How do you deal with it when you haven't seen something that "everyone who's anyone" has seen. Do you fake it based on the previews or things you've read?
Do you do the honest thing and say, "I haven't seen it, but it's totally on my list?"
Sometimes the honest answer is hard because of how it seems so much of being a niche genre fan is based on "cred". You're supposed to have a certain background, supposed to know certain Italian directors, seen certain Asian movies. It's a lot of pressure.
Also, there's the crisis of wanting to see something, pretending you have and then having someone spoil it for you by, since they assume you know, giving away the secrets.
But you can't see everything. How do you deal with it?
I'm filling in a big gap this weekend. I just hope none of the other staffers bring it up until then.
Read More