TV Guide's Top 30 Cult Shows Largely Comprised Of SF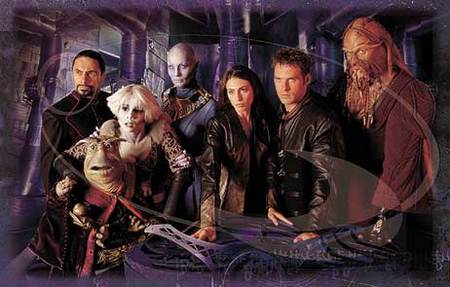 TV Guide has come out with a list of their top 30 cult shows of all time and genre fare makes up a respectable chunk of it. The sci-fi shows that made up their choices (along with their rank on the list) can be found after the jump:
• Stargate SG-1 (28)
• Firefly (25)
• Doctor Who (22)
• Quantum Leap (19)
• Babylon 5 (16)
• Twilight Zone (9)
• The Prisoner (7)
• Lost (5)
• The X-Files (2)
• Star Trek (1)
I guess my question is what the definition of cult is. These shows are all fine choices, but my understanding of cult was that it was fringe appeal (and often with a great deal of irony). It's hard for me to look at shows like Star Trek (in any of its five incarnations), Doctor Who (which has been around for forty years and is currently one of the most watched shows on the BBC), Lost (a smash success) and Stargate (which has a spinoff series and lasted almost a dozen seasons) as being fringe. Unless science-fiction is defacto considered a "cult" genre, these are all shows with significant mainstream appeal.
Any shows you think they should have put on that they didn't? I'd say Farscape, a fond favorite of mine, which is both science-fiction and has significant fringe appeal, at least if the ratings are to be believed.
TV Guide's List of the Top Cult Shows Of All Time [Slice of SciFi]
Read More