News Roundup: Al Qaeda Horror Film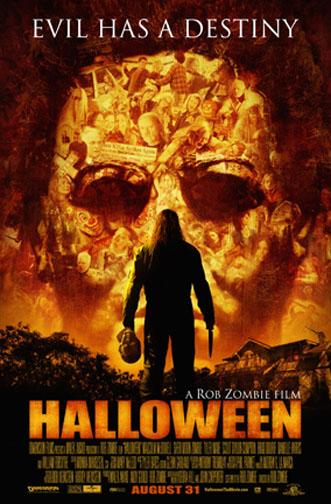 Not that this comes as a surprise, given mainstream views of violent films, but America's film critics are not exactly applauding Hostel: Part II.
Tobe Hooper goes super topical for his new film, Training Camp, about a group of Americans hiking upon Silk Road who find themselves hunted by Al-Qaeda members when they happen upon a training camp and plans to cause terror throughout the U.S. This sounds much better than Crocodile.
New posters and webites are up for Rob Zombie's Halloween and the Will Smith-starrer I Am Legend has both a poster and a teaser trailer. It's like Christmas in June!
A couple more remakes on the way: Dressed To Kill and My Bloody Valentine. By the way, I keep seeing Brian De Palma on the streets of downtown NYC. Somebody tell him to stop following me, please.
A new horror star is born: Tobin Bell is going from playing Jigsaw to Satan himself in the new film Highway. You know you've made it when you get offers to play Satan.
Fans of classic horror will have plenty to celebrate with two new DVD sets from 20th Century Fox and Sony later this year. Finally, The Giant Claw is on DVD!
And classic trailer fans (like myself) can celebrate the art form with two more new compilations from Ban 1 Productions and Trailer-Rama.
And finally, a biopic of the true Godfather of Gore, William M. Gaines, is in development. In addition to publishing Mad Magazine, Gaines was the publisher of E.C. Comics, home of Tales From The Crypt and Vault Of Horror, which forced the creation of the very silly Comics Code of the 1950s. If you care about horror, you should know his work.
Read More