More Heroes in Season Two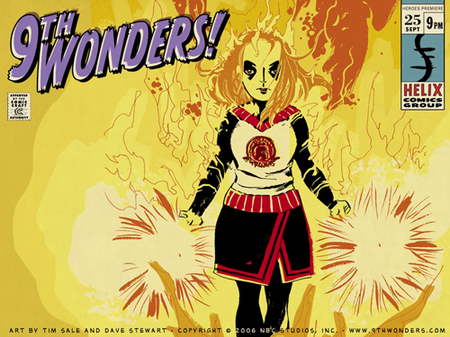 The bad news is that season two of NBC's hit series Heroes will be ending early in 2008. The good news is that means more Heroes for everyone.
Heroes creator Tim Kring has announced that Heroes will end in mid-April next year, giving the time slot to an original six episode spin-off miniseries called Heroes: Origins, which will be an anthology show with new actors.
What this means is that instead of padding in six weeks of Heroes reruns during the 2007-2008 series, Season 2 will be running more or less continuously. The strategy seems to be to keep ratings momentum up.
What a great move. When a show has as many cliffhanger and as strong a following as Heroes, waiting three-four weeks for the next episode can be tortuous. It seems like NBC is wising up and rewarding their fan base, not simply by making sure there's less re-runs, but giving them more of the show they love.
<pHeroes Ending Early on Two [Slice of Sci Fi]
Read More