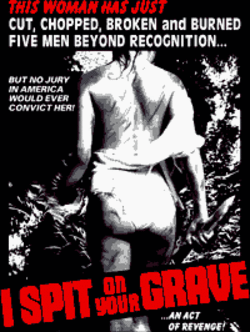 There's been a lot of recent discussion about horror movies and the way women are treated in them. Our own comment sections are talking about it, and there's a pretty excellent article about it here (Women in Horror) if you can find it in the sea of banner ads they've surrounded it with.
Ideally that will be one of the topics discussed at the big symposium at the Museum of the Moving Image this very Sunday. According to the press release it will focus on "the aesthetic, cultural, and political implications of contemporary and 1970s horror films."
We'll be heading out there to cover it, and I don't doubt we'll be inspired with all kinds of topics for next week. It's a pretty powerhouse lineup of critics and authors.
Don't let that keep you from chiming in, though, goatlings. Your views are the most important of all.
Read More