Horror News Roundup: Monster Squad 2?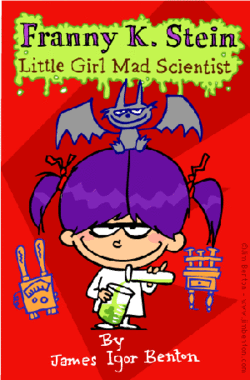 On the event of the DVD release of The Monster Squad, director Fred Dekker is now talking sequel. As a fan of Night of the Creeps, it's good news.
Kevin Smith's planned foray into horror, the politically-charged Red State, is going on the back burner in favor of other projects.
Another kid's horror book series, "Franny K. Stein, Mad Scientist" is headed for the big screen. Why are all these book series being made into movies? Don't they know kids don't read anymore?
Apparently unaware that this has been tried once before, Vertigo Entertainment has announced a Bates Motel TV series, a "re-imagining" of the Psycho legend. Forgive us as we throw our TVs out the window…
Shadow of the Vampire star Willem DaFoe will play a bloodsucker once again opposite Ethan Hawke in the upcoming Aussie vampire flick Daybreakers. Let's see if they can get him to look as pale as he did in Streets of Fire.
Irish directors Stephen St. Ledger and James Mather will helm the CGI-heavy WWII zombies comic adaptation Lost Squad, about an Army squadron that battles supernatural Nazi forces. Weren't they defeated when Indiana Jones retrieved the Ark of the Covenant?
Believe it or not, someone is looking to remake Jacob's Ladder. Shouldn't there be a time limit before you can do something like that, like waiting an hour after eating before you go swimming?
Freddy, Jason and Leatherface officially join Dracula, Frankenstein and The Wolf Man at Universal's Halloween Horror Nights this fall. Finally, a little respect!
And for those of you trekking out to beautiful New Jersey for the Fangoria Convention this weekend, here's the schedule. Have fun!
Read More