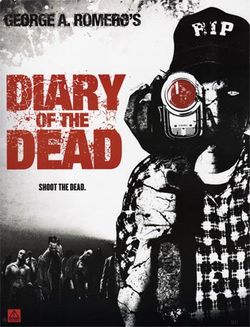 So, the release date is still floating around in the ether, but they've been shooting Diary of the Dead in Toronto for a while now, and it should be a corker.
Here's the pitch: Students shooting a film encounter the undead on the same night as Night of the Living Dead took place.
The idea, I reckon is to broaden and expand on the universe as it exists between Night and Dawn of, but I reckon the technology angle doesn't quite gel with the chronological setting I place the movies in in my head, but I reckon it's the series' creator (George Romero, perhaps you've heard of him) in charge, so it will be totally perfect.
Did you know, there are folks who didn't like Land of the Dead? What's wrong with those people? It was sort of "teh awesome" was it not?
We'll keep our ears to the grindstone looking out for the release date and totally report it to you. Totally!
I chose "zombies" as the category for this post, but if there were a "fanboy gush" category I would have added it too!
Ears to the grindstone is my rave fave mixed metaphor of the week!
Read More