Castlevania: Anderson Out, White In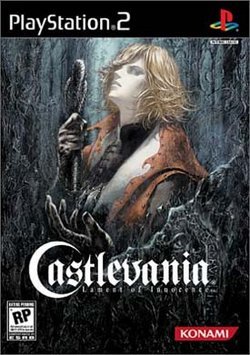 To cheer or to boo? Video game vampire lovers aren't sure how to feel. That's because long-time video game fave "Castlevania" won't be directed by Paul W.S. Anderson after all, according to Variety. Though Anderson's work on the screenplay will be retained, it's relative newcomer Sylvain White (of "Stomp The Yard") who'll get the directorial nod.
Says Variety, "White grew up playing the game in the early 1990s, and was attracted to the chance to make a vampire film. The script sets up a generational clash between Vlad the Impaler and the Belmont family, a clan that unleashed the original vampire and battles to defeat him.
"'Most of the vampire films have been present or set in the future, from 'Blade' to 'Underworld,' and I was attracted by the chance to make a dark, epic period movie that almost has an anime feel to it,' White said."
What's up here? Why did Anderson bolt? What do gamers think about the change?
Anderson bolted to direct the remake of "Death Race." All this has video game fans bemused, to say the least. At Kotaku, arguably the most major of video game blogs, color Micahel Fahey scared: "So we have a relatively untested director with one major sleeper hit under his belt, but White is also slated to direct Frank Miller's Ronin, and Miller's properties aren't exactly fluff that studios hand out to just anyone. Someone has faith in the guy, so I'll swipe a little of that and see what happens."
I'll go farther. Anderson is a proven talent with horror ("Alien vs. Predator") and he directed the actually-really-good "Mortal Kombat" movie. White may be terrific, but he's not a proven talent in this genre. With something as near and dear to gamer's hearts as Castlevania, I'd have gone with a more seasoned horror director — just to make sure the blood isn't completely sucked out of Konami's prize franchise.
Read More