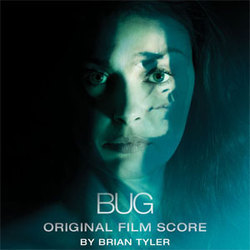 This Sunday at the Museum of the Moving Image, there's a screening of Bug, a movie which got plenty of blime from us in the pretty recent past.
It got kind of overtaken/overwhelmed at the box and kind of scattered under the kitchen counters when the bright light of the Summer blockbusters came on. But, in certain circles it got "props" for its atmosphere, and nothing gives 'sphere like a score.
The creepy drones and tones come from the conductor's baton of Brian Tyler who you may know from such films as Aliens vs. Predator. How cool of a career is that? Check out his site.
Oh, he's not the NASCAR Brian Tyler. I don't think. How cool would that be if racer Tyler listened to composer Tyler on the radio in his funnycar?
Read More