Trick 'R Treat Dreams in May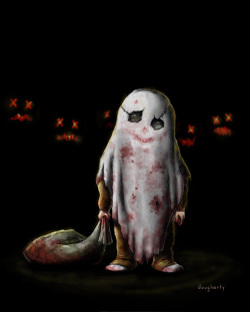 It's cold here in New York, and if we're going to have Autumn-like weather we're going to talk about Autumn-like movies. This weekend, I'm going to be putting together a Halloween costume they'll let me into the theater wearing, because I plan on spending Halloween watching the movie Trick 'R Treat.
Directed by artist Michael Dougherty (responsible for the image to the left of this text), it's an interwoven and intermingling collection of stories that take place on a single Halloween night.
There have been plenty of horror anthology projects (you got your Creepshow, you got your Tales From the Crypt), but the only way those stories get connected are by a host or weird graphic framing device. In this one, it seems, characters from one story effect the actions of characters from other stories.
It'll be…Kansas City for the costume-set, Nashville for the night-owls, Gosford Park for the grin carvers.
Oh, my goatlings, I'm just going to keep making Robert Altman jokes until it warms up around here. You can bear it, or you can take the leap and see some actual early pics from the movie after the jump.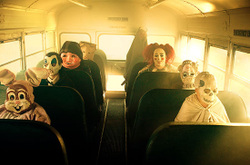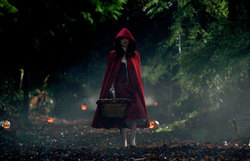 Read More