Texas Chainsaw's Nice People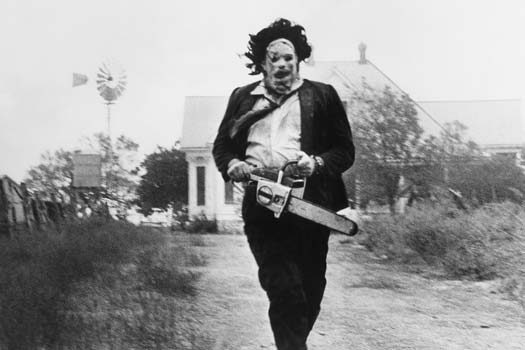 "It was lots of fun when you think back on it." – Character from the original Texas Chainsaw Massacre, talking about the grueling "final dinner" shoot.
One of the best things about a fully-loaded horror DVD is the inevitable cast-and-crew related extra material. The mini-documentaries in which we get to see older, grayer versions of the various zombies, cannibals, and psychopaths who burned themselves into our psyches years ago sitting around and chatting amiably about how much fun they had making whatever film is in question.
It's funny, actually, just how often "fun" comes up in these features. Everyone knows that many of the all-time best horror films were made on ultra-thin shoestring budgets, and watching these mini-docs I often get the impression that making a low-budget horror film is the adult version of going to summer camp. You suffer constantly for a few weeks, and remember the event for the rest of your life as the best time you ever spent.
My favorite DVDs with reunion-style extras like this? The Millennium edition of Night of the Living Dead ranks high, as does the recent super-loaded edition of the original Texas Chainsaw Massacre (which features, among other things, a tour of the restaurant that the original TCM house of horrors has now become). Finally, there's The Last House on the Left, Wes Craven's hyper-nasty 1972 debut. Last House is so unpleasant that I'd never before been able to like the film. But seeing the mini-doc in which Craven and friends describe the circumstances in which they made it, I was won over. Not only were there the usual great we-have-no-money-to-film-this-scene details, but I was amazed, as always, at how nice all the people involved seemed.
Watching the original film itself, you just never would have guessed.
(Photo: THE TEXAS CHAINSAW MASSACRE, Gunnar Hansen, 1974, courtesy Everet Collection)
Related:
Leatherface appears in our user-nominated monster poll.
Read More