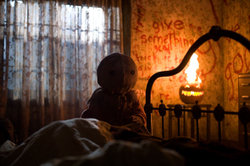 The early teaser for Trick 'R Treat has had the cards and letters pouring in, so here's a few more pics to tide you over. Warner Bros. was happy to pass them over.
This one looks pretty interesting. We can only speculate at this stage, but it appears to be some kind of animated sack-boy creeping up on a helpless dreamer. Early word is the movie has a kind of Tim Burton-y vibe.
We can also tell you the "name" star is Anna Pacquin (she's the Little Red Riding Hood in the earlier pics), and the release date is Halloween night. It won't be in competition with the Rob Zombie Halloween rema*e, since that's scheduled for a late August release.
More news as it trickles in. Click on the link below to see a couple more pics, including more Pacquin.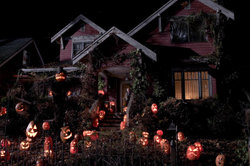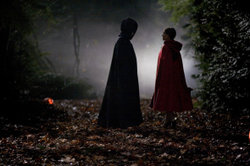 Read More