Leo's "11th Hour" Push in Cannes
Posted by Brian Brooks / indieWIRE on May 19, 2007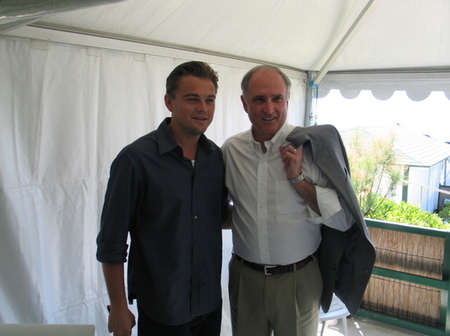 Leonardo DiCaprio and environmental expert David Orr did a round of interviews Saturday afternoon at the Hotel du Cap outside of Cannes in support of "The 11th Hour" by Leila and Nadia Conners,
a doc that explores the full scale of humanity's impact on the
environment. DiCaprio narrated and produced the film, which he
described as a "home made movie without a pre-determined agenda." He
also paid tribute to last year's successful global warming film "An Inconvenient Truth,"
saying, "In my ten years as an environmental activist, I've never seen
such discussion out there on the subject, and that's because of Al Gore and 'An Inconvenient Truth.'"
Read More