Jessica All Dressed Up and Somewhere to Go
Posted by Brian Brooks / indieWIRE on May 19, 2007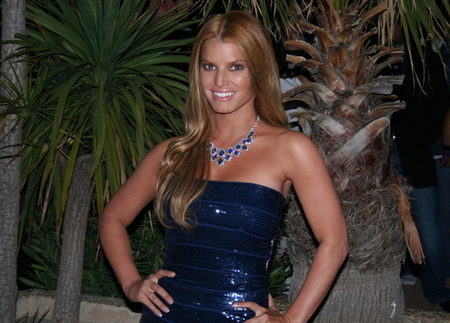 Singer/actress Jessica Simpson caused quite a stir in Cannes Friday evening along the port where the Budweiser yacht hosted a party for her latest project, "Major Movie Star."
A rambunctious two dozen or so photographers hung out for two hours
before she arrived (really a "friendly and considerate" crew too…)
While most of the photogs screamed her name, another (with thick Brit
accent) screamed for her to "Show us some leg!!!!" Well, she posed and
did her thing, minus the leg.
Read More