Hostel: Part II Pics and Sequels Talk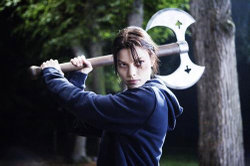 Though it looks like a still from Ladyhawke or Eragon, this is a pic from Hostel Part II which should be out on June 8th. In an old-school type marketing stunt, you can catch the first five minutes as an extended preview attached to the movie Bug (which opens this very Friday and hopes not to be obscured by that Pirates movie, which, if you didn't see, is opening at 8pm on Thursday in a sort of box office trick to try and beat the record for biggest opening).
There are some less-safe pics from Hostel: Part II after the leap, including one with a pretty awesome-looking scream. Worth a look-see. It looks like the movie is going in some pretty weird modern fantasy directions.
Since this is the Week of Possibilities on the Monsterfest blog, I want to talk about a horror movie that could use a sequel and a horror movie that might have been better off without any.
Could use a sequel: Event Horizon. The best outer-space dimension-gate-to-hell flick ever made should open up a wormhole and give us another chapter.
One sequel too many: The Blair Witch Project. Blair Witch 2 was a miserable hard-rock failure that betrayed everything scary or original about the first.
You can chip in with your own or just click on the pic link.
More pics from Hostel: Part II
This is the scream I was telling you about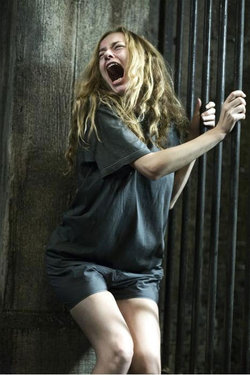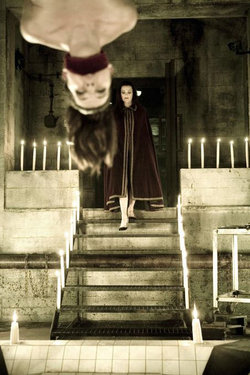 Read More