Waiting in Disturbia for Spider-Man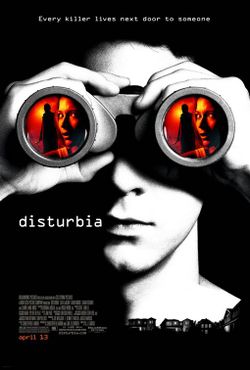 It's all about the timing, I reckon. Last week, Disturbia was the number one movie at the box office.
That wouldn't be such a big deal, but that makes it three weeks in a row that it's "the number one movie in America."
By all accounts, it's a cute little suspense flick, but I don't know if it's going to be inspiring a theme park or even a sequel any time soon.
It's just that nothing could challenge it. The Invisible tried, but folks weren't buying its Robert Cormier-esque marketing campaign.

The Next gave it a go, but how many movies and tv series about people who can see a glimpse of the future can people possibly want to see? That plot line hasn't been fresh since Millennium.
It's one of those deals, where everyone's afraid to open too close to Spider-Man 3, because they know they'll get swallowed up, I guess, but it's surprising that what seems like a very ordinary thriller keeps the top spot. Good on ya' Disturbia.
Watch this space, since Spider-Man 3 is the big deal, and since it's basically a horror movie, we'll be going over spider-themed flicks all week!
Read More