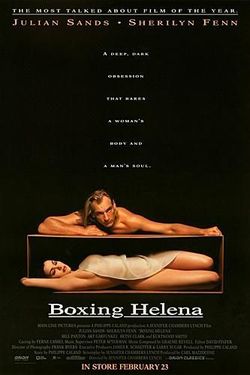 David Lynch is teaming up with his daughter to create a new feature-length entitled Surveillance.
The pitch: An FBI agent goes to a small town full of creepy liars.
Government agents are familiar antagonists for Lynch, but this time the daughter's directing and he's executive producing, so we'll get a fresh take.
Her last film, of course, was Boxing Helena. Remember? It was the one that was supposed to put Madonna in a box then Kim Basinger in the box then finally "settled" for the infinitely more box-worthy Sherilyn Fenn.
Julian "The Warlock" Sands couldn't wait to see who he got to put in bento-vision. Oh, baby, the Warlock films, that's a late afternoon post waiting to happen.
So, we're surveilling the news until Surveillance comes out. A right group of surveils are we. That's a real word, you know.
Read More