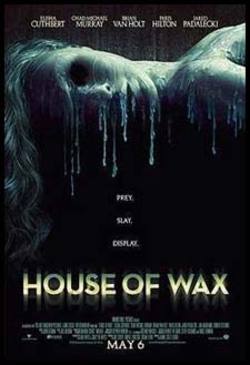 Folks get super worked up about "original ideas," and how many rema*es the studios crank out. It seems to be the number one issue on the boards and the comment pages.
Is it really a case of people not having original ideas? You've heard the alphabetic one-two punch of arguments:
A) Studios are afraid to "throw money" at an unproven idea!
B) The real villains are the directors and producers who propose remakes or copycat flicks because they think they're easier and more likely to be approved. They don't care what they're making just so long as they're working.
So the cowards and the careerists water down the wine.
But people still buy tickets. That rem*ke of The Amityville Horror that "no one saw" made $65 million bucks. Wild!
So, no escape. They get rewarded for doing it. So, there's no hope but to ride the wave and wait for a cute little indie to break out, make your own or wrap yourself in the comforting sleeping silks of films you already know.
Or, you could watch this crazy laughoutloud Bollywood Evil Dead swipe: Hysterical!
Read More