Favorite Monsters Poll and Photo Gallery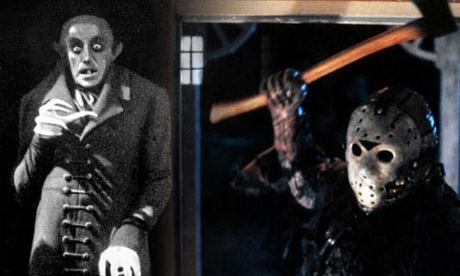 The old black-and-white Frankenstein and Dracula–victims themselves of
their respective fates–seem to cut almost romantic figures compared to
more modern movie terrors, like hockey-mask wearing, axe-wielding
psycho killers, or murderous, sadistic toys. Who your favorites are says something about your own psychology.
Top 25 Poll: Vote for your favorite movie monster
Photo Gallery: The best 25 movie monsters
–Update–
If you don't see your favorite monster on our poll, take a look at our user-nominated poll, collecting the missing monsters named by you here on the blog.
Read More