Uncategorized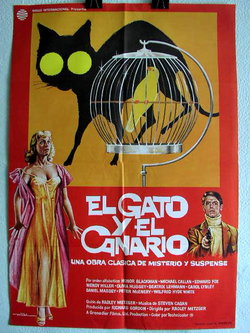 This past weekend I had the pleasure of engineering an audio commentary session with legendary film producer and distributor Richard Gordon that was moderated by Tom Weaver — a writer who's voluminous knowledge of all things film related is always astounding.
I've done this with them before, and as Dick has worked with Bela Lugosi in his waning years (producing a sadly unsuccessful stage version of Dracula) and one of his earliest features with Boris Karloff (The Haunted Strangler), he's always got amazing first hand stories to tell. For example, if you've seen Tim Burton's Ed Wood movie, Dick will be the first to tell you that Bela did NOT hate Boris Karloff nor did he ever curse like Martin Landau does in the role. And gentleman Dick also commented that if only Ed Wood were half as charismatic as Johnny Depp portrayed him as, he might well have had a more successful film career…
Other films that Dick has produced include Fiend Without A Face (yes, the one with the mutant brains flying around and killing people on a military base — insert your own anti-war metaphor here), Horror Hospital, Tower of Evil and Radley Metzger's elegant remake of The Cat and The Canary.
This time, however, the focus was not on a film that Mr. Gordon had produced himself or even gotten distribution for, although the movie under discussion is considered quite a classic.
Once the tape began rolling, Dick began talking about his (uncredited) involvement in helping the producers find the funds for the Alastair Sim version of A Christmas Carol (aka: Scrooge) that is so fondly rememberd every holiday season.
Keep an eye out for A Christmas Carol on DVD from VCI Entertainment next holiday season. And remember you read about it here first — on a horror blog!
Read More