This Week's DVDs: 7 After Dark Horrorfest Titles!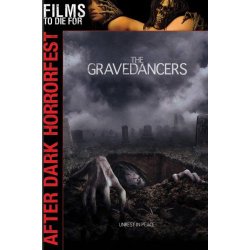 This week's big release is actually a set of releases, seven films from last year's successful After Dark Horrorfest mini film festival that haunted theaters for one weekend back in November. The After Dark Horrorfest was one of those "It's so crazy it just might work" ideas, taking eight new indie (and foreign) horror films that would otherwise go direct to DVD and giving them a series of weekend screenings all across the country. Much to everyone's surprise the plan worked, with sold out screenings at many theaters (I should know, I couldn't get into a single show!) and a healthy box office gross. Now, seven of those films are hitting DVD today under the After Dark banner and they are: Unrest, Penny Dreadful (starring Rachel Miner), Monsterfest pal Mike Mendez's The Gravedancers (starring Dominic Purcell of "Prison Break" and scene-stealer Tcheky Karyo), The Hamiltons (said to be one of the highlights), the Japanese thriller Reincarnation, Dark Ride, and Wicked Little Things. All of the DVDs have extra features like commentaries (The Gravedancers' one even has a drinking game!) and documentaries. They're already planning a new After Dark fest for this November, so catch up with last year's fest with these new releases.
This week's other highlights include Roman, the film that reunites the director and star of May, Lucky McKee and Angela Bettis in a reversal of roles, with Bettis directing McKee as a scary loner involved in murder; Turistas, a major studio slasher flick that opened just in time for the holidays; and Pumpkinhead: Ashes To Ashes, the first installment in the series in almost 15 years (!), featuring a cameo by pottery master Lance Hendricksen, who starred in the original.
One DVD you won't be finding on the shelves this week is Dark Sky Films' special edition of Mario Bava's classic giallo, Kill, Baby, Kill, which was mysteriously pulled from the marketplace before it could hit the shelves. Hopefully, it'll be back in circulation soon.
Read More